Image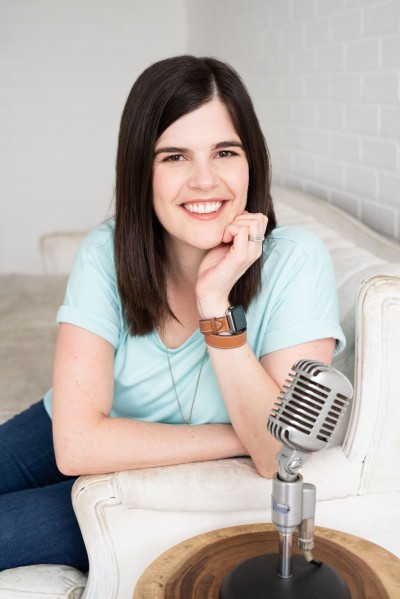 Hi! I'm Becky Stinemetze (pronounced: /(bek-e) (stīn-mets)/) and I'm a voice actor. A lot of people ask me how I got into this business and I usually say I discovered my love for talking on a microphone when I was a radio DJ in college. While this is true, I've always had a desire to perform. I was a dancer when I was a kid and always loved to sing. (Although, I wasn't the best at it.) I loved the energy I got before going on stage. It was a mix of excitement and utter fear. I had a passion for the arts and performing but always thought of myself as an extroverted introvert. (It's a thing. Look it up!) So, when I discovered voiceover and learned it involved acting but being alone in a box, I said, "Where do I sign up?!" 
For the past decade, I have been in the communications and marketing world. I love writing and design, and the subtle storytelling aspects that came with advertising. I truly believe the skills I learned in that career have helped me as a voice actor. Knowing the intentions behind writing a commercial script, for example, help me convey the author's message more succinctly and thoughtfully. I love putting myself into the scene of a script and being a cog in the overall project whether it be a commercial, e-learning project or audiobook.
All actors need experiences and relationships in their life to drive their performances to make them believable and authentic. My family is the most important part of my life. My amazing husband, who I wouldn't have had this opportunity without his support, keeps me going every day. He is my teammate and cheerleader. (He is also super smart and built this beautiful website for me!) And, of course, there is my constant inspiration, my beautiful daughter. Her love and affection make life worth living. She drives me to be a better person. I love to see the world through her three-year-old eyes. It makes it a more beautiful place.
I'm super proud of the work I've done so far and the clients I've had the opportunity to work with. But as a life-long learner I know it is only the beginning. I'm always up for new challenges. Bring it on!