Image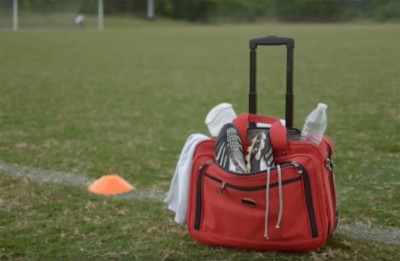 That time I was a suitcase...
In May of 2016, six years after I recorded my commercial demo, I was sitting on my couch with my four -week old daughter drifting in and out of sleep when my phone rang. I answered and on the other line was a producer from a studio that I sent my demo to six years ago. Low and behold he had a job for me! In my new mom haziness, I thought I was dreaming. He didn't just ask me for an audition, he wanted me for a job! (I guess he liked my demo well-enough to cast me for the job.) I unequivocally I said, YES! The next day I slapped on some powerful under-eye concealer and headed off to the studio. (My dear sweet husband stayed home with our baby while I went to record.) Not only was I extremely sleep deprived but I was also live-directed by the client too! Ack! It was a challenging session but in the end, I am very proud of the work I did for this client and their campaign. 
This event was the beginning of my re-emergence into the voiceover scene again.
Next time... I was born to do something!